Attorney Dale Swope Helps to Present FJA's Perry Nichols Award to Senator Joyner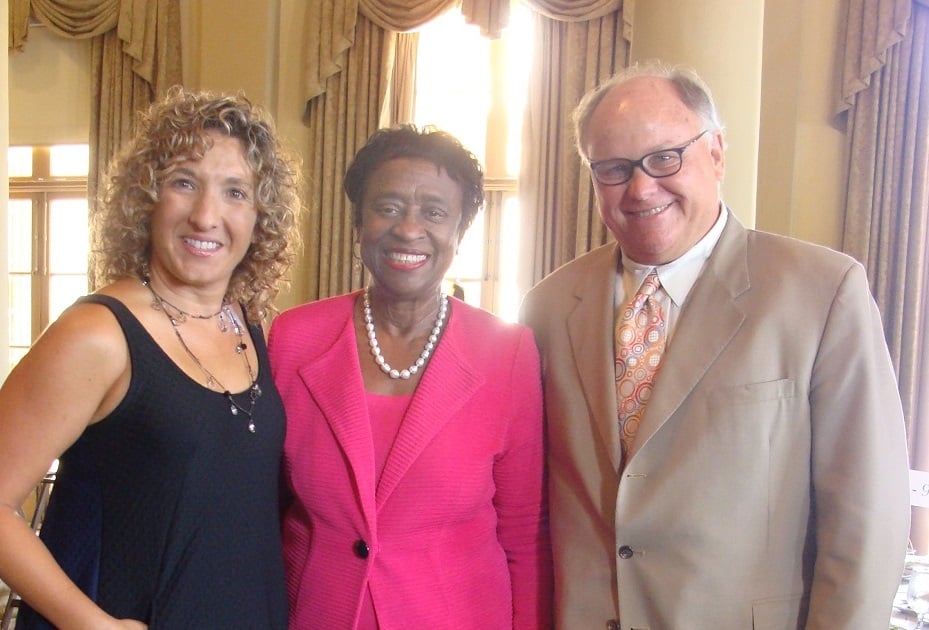 On September 19, 2013, Senator Arthenia Joyner was honored with the Florida Justice Association's Perry Nichols Award.  The Perry Nichols Award is the most prestigious award given by the FJA and is presented to an attorney whose perseverance, commitment, and unmatched dedication to the civil justice system is at the forefront of their lives. Swope, Rodante P.A.'s founding attorney, Dale Swope and the Florida Justice Association's Immediate Past President, Gary Farmer, both delivered remarks honoring and introducing the Senator. The Florida Justice Association celebrated this year's Founders' Award recipients during the 2013 FJA Founders' Awards Luncheon which took place on September 19, 2013 at the Biltmore in Coral Gables, Florida.
Senator Joyner has earned a reputation for being an ardent advocate for civil rights and a renowned champion for fairness and justice. Joyner was the first black female attorney in Hillsborough County and is the first African American woman leader of the Florida Senate Democratic Caucus.  Her tireless efforts to improve international justice and human rights issues have earned her numerous awards throughout her career.  In July of 2013, Senator Joyner was presented with the Distinguished Civil Rights Advocate Award from The Lawyers' Committee in conjunction with the National Bar Association in recognition of her outstanding efforts and achievements concerning the issue of civil rights and equality. A year prior, Senator Joyner was named the 2012 recipient of the National Black Caucus of State Legislators' (NBCSL) Lifetime Achievement Award. The honor, awarded annually by the Washington, D.C.-based organization, is given to those "whose work has distinguished them from their peers, and whose contributions continue to have a lasting effect on the African American community and nation."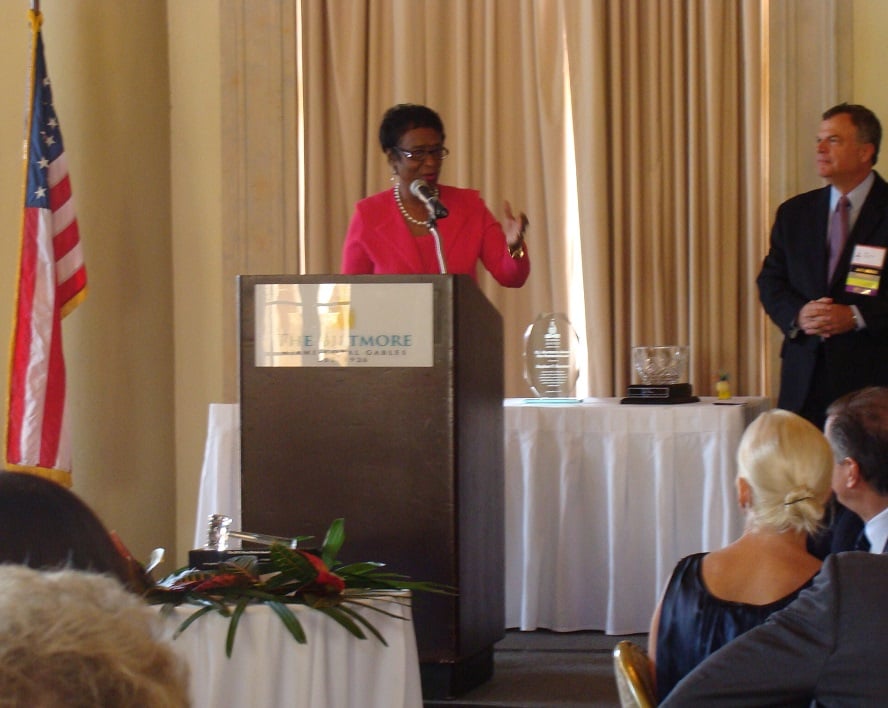 About the Florida Justice Association 
Founded in 1961, the Florida Justice Association  is committed to upholding and strengthening the civil justice system in an effort to safeguard Florida's citizens and consumers. The Florida Justice Association works in the legislative, political and public arenas to ensure that Floridians know and understand the importance of their rights to justice and to make certain that these rights, which are at the very core of what it means to be American, are safeguarded and protected.  To learn more about the Florida Justice Association or the Perry Nichols Award, please visit: https://www.floridajusticeassociation.org/
Swope, Rodante P.A.
Swope, Rodante P.A. is the direct, continuous descendant of a solo practice Swope first founded in 1979. The firm is a twelve lawyer civil trial practice firm with offices in Tampa, Florida and Decatur, Georgia. Practice areas include catastrophic personal injuries or wrongful death, insurance coverage disputes, and both first-party and third-party insurance bad faith actions. The firm's team of experienced and knowledgeable attorneys and staff work with an unyielding commitment to protecting the rights of the injured and underinsured.