Dale Swope, John Romano, and Dianne Weaver Spearhead this Year's Learn from the Legends Seminar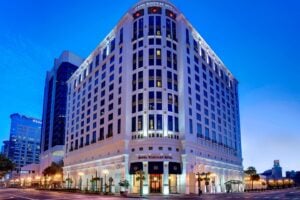 The Florida Justice Association is proud to present this year's trial lawyer legends who will share their most valuable trial skills, tactics, and secrets at the 2019 Learn from the Legends Seminar taking place on November 21, 2019 at the Grand Bohemian Hotel in Orlando, Florida.
Swope Rodante Managing Partner, Dale Swope, Romano Law Group Partner, John Romano and Weaver & Weaver Partner, Dianne Weaver have been selected to lead this seminar created for Florida Justice Association members and plaintiff attorneys around the State. The seminar will provide exclusive information designed to help fellow trial attorneys improve their practice.
John Romano, Dale Swope, and Dianne Weaver will present their successful strategies and best practices for preparing for trial, voir dire, opening statements, direct examinations, cross-examinations, closing statements and rebuttals.
Dale Swope is managing partner of Swope, Rodante P.A. which is the development of the solo firm practice he founded six months out of law school, in 1979. For more than twenty years, Dale has been Board Certified as a Civil Trial Specialist and was previously also Board Certified as a Business Litigation Specialist. He also has an AV rating by Martindale-Hubbell, a 'Superb' rating (the highest possible) by AVVO.com, and has been designated as a 'Super Lawyer' by Super Lawyers Magazine. He is also listed in 'Best Lawyers in America,' 'Who's Who in the South' and 'Who's Who in American law.' Dale is a Past President of the Florida Justice Association, and served from 2017-2018.

The Florida Justice Association (FJA), formerly the Academy of Florida Trial Lawyers (AFTL), is both professional organization and advocacy group, the only statewide professional association devoted specifically to trial attorneys and their clients. The main objective of the FJA is to defend the rights of Florida's citizens and consumers and protect their access to the civil justice system, which is guaranteed by the Constitution of the State of Florida and the Constitution of the United States. The FJA has a long history of successful advocacy on behalf of Florida's citizens and its membership has grown to exceed 3,000 attorneys, committed to fighting for the rights of plaintiffs in insurance, personal injury, medical malpractice, products liability and other legal claims.
To learn more about FJA's Learn from the Legends Seminar or to RSVP click here.