Three Swope, Rodante P.A Attorneys selected in 2017 Edition of Best Lawyers in America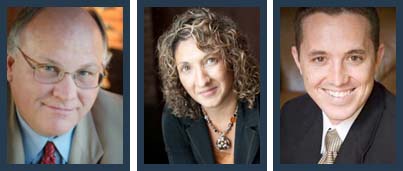 Swope, Rodante P.A. is proud to announce that three of the firm's partners have been selected by their peers for inclusion in The Best Lawyers in America 2017.
Dale Swope has been recognized by the publication since 2005 for his work in personal injury litigation. Additionally, Angela Rodante has also earned this distinction for her success in insurance law since 2013 and in litigation insurance and personal injury litigation for the past two years. Brandon Cathey has also been recognized for the second consecutive year for his success in insurance law .
For more than thirty years, Best Lawyers has announced an annual list of outstanding attorneys with exceptional abilities, professionalism, and integrity. The publication is highly regarded in the legal industry and depends on rigorous peer reviews from over four million top attorneys in the nation. Earning the recognition is a true testament to an attorney's hard work and dedication to having a profound impact on the justice system.
ABOUT BEST LAWYERS
Best Lawyers has been a widely regarded peer-review publication in the legal industry for more than three decades. The prestigious accolade is based on a rigorous nationwide peer review in which they were evaluated in regards to the quality of their legal services.