Defective Product Class Action Suit Filed Against Hyundai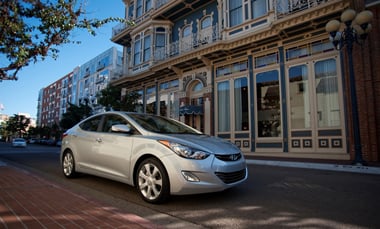 In some recent defective product lawsuits, cases of airbag failure have been tied to the sensors that control them. Sensors have often been cited as the cause of airbags deploying when they're not supposed to, inflating suddenly and causing injury to a driver involved in a very minor collision. In other cases, and more commonly linked to personal injury lawsuits, injuries linked to airbags involve cases in which airbags should have deployed to protect the occupants during a collision, but did not.
A vehicle manufactured by Hyundai in the mid-2000s has been the focus of personal injury lawsuits citing the failure of side-impact air bags. A number of lawsuits have been filed on behalf of claimants injured in accidents involving Hyundai Tiburon coupes manufactured between 2003 and 2008.
Class-action Defective Product Lawsuit 
According to the lawsuit, the alleged product defect stems from Hyundai's placement of the Tiburon's side impact sensor in a remote inboard location. The inboard location is allegedly unsafe, as it is unable to recognize many types of real world crashes in which an air bag should be deployed to help prevent catastrophic injury or death.
The suit was filed on November 25th, 2013, in US District Court for the Central District of California and also claims that Hyundai's own internal testing established that the inboard location the company chose for the side impact sensor had difficulty detecting crash severity in simulated collisions. Comparison testing performed by Hyundai where a sensor was placed on an exterior location on the B pillar of the vehicle provided a robust signal enabling the system to detect in a timely manner whether an air bag was warranted – but the sensors were never relocated from the inboard location.
Hyundai manufactured and sold Tiburons with the allegedly defective side air bag system through the 2008 model year, after which it discontinued the model. The suit accuses Hyundai of violations of the California Consumer Legal Remedies Act and California Unfair Competition Law, Breach of the Implied Warranty of Merchantability, and Fraudulent Concealment.
Related Lawsuit and Verdict 
The class action suit comes on the heels of a recent individual settlement in which a teenage driver was permanently disabled in an accident involving a Hyundai Tiburon and a failed deployment of the side-impact air bags.
In an earlier blog, we discussed the personal injury case of 16-year-old Zachary Gage Duncan. In a private personal injury lawsuit, the Duncans argued that the proper deployment of the side airbag could have prevented their son from striking his head against the car's roof rail.
The plaintiffs, according to court records, accumulated in excess of $139,000 in medical bills related to their son's care. As a result of his brain injury, Zachary Duncan required lengthy rehabilitation so he could re-learn to walk and talk. Duncan still copes with cognitive deficiencies that affect his short and long-term memory. He also has severe difficulty controlling his emotional responses and will eventually require placement in a long-term care facility. That cost, over Zachary's lifetime, was projected to be $11 million. A Virginia jury ruled that Hyundai had manufactured a vehicle perceived to be "unreasonably dangerous" and awarded the plaintiffs over $14 million.