How the NFL Aims to Protecting Athletes from Traumatic Brain Injuries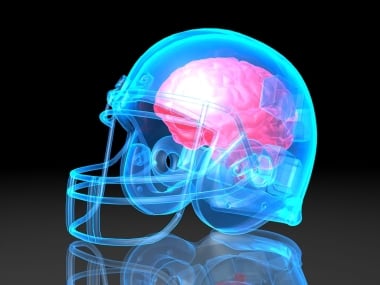 Over the last few years, the NFL has increased their attention to studying the severe brain effects of their professional athletes. Awareness throughout the country and the league has amplified because of the traumatic brain injuries players and even former players have experienced.  Dozens of rules have been implemented to fight against possible traumatic brain injuries, and experimental ideas such as getting rid of helmets altogether have surfaced.  In reality, the NFL still have a monumental task ahead of them to put an end to the adverse effects that playing football has on the brain.  In addition, their endeavors could help football players at other levels, even down to high school, where more and more athletes are concussed.  It seems like every week, there are stories of high school athletes suffering traumatic brain injuries on the field.  It is evident there is a problem with football at the moment, but new theories and measures are being implemented.
Recently the NFL held the "Head Health Challenge II" where more than 500 applicants sent proposals to the NFL that would help deal with traumatic brain injuries.  Seven participants were selected by the NFL and given a $500,000 grant to further their research on brain injuries.
The commissioner, Roger Goodell, released the following statement: "Each of these seven winners will help advance the science towards our shared goal of making sports safer. New materials, equipment designs and technology breakthroughs will better protect athletes, no matter what sport they play. We are looking forward to supporting their next stages of development."
One of these $500,000 grants was given to the U.S. Army Research Laboratory.  Their proposal is difficult to visualize, but was stated as such: "The ARL created rate-dependent tethers that provide resistance during high-speed events. The proposal called for the materials to be connected from the head to torso, allowing for voluntary movement during sports while minimizing sudden accelerations caused by high-speed collisions."
Another grant winner, Neuro Kinetics of O'Hara, developed a type of goggles that will help detect concussions on the field.  Currently, there are no definitive medical ways in detecting concussions, but with the help of these goggles.  Dr. Michael Hoffer, University of Miami researcher and former Navy surgeon, who recently worked with Neuro Kinetics states, "This device measures basic body reactions that can't be controlled."  Their current goal is to have this mechanism on the field within two years.
University of Washington in conjunction with their commercial partner, VICIS Inc., were also deemed a winner of the challenge. They created a prototype helmet, which through its design will likely help mitigate the effects of concussions.
"Innovation in football helmet technology is long overdue," said Dave Marver, CEO of VICIS. "Today's helmets were designed to protect against skull fracture but offer little protection against concussion. Our win validates this helmet's promise as a significant advance in protective technology."
Hopefully over the next few years, these promising innovations will help decrease the risk of traumatic brain injuries for football players and other athletes.  But at least it is evident that the NFL is taking the correct measures in insuring protection for their athletes.  With the help of these remarkably talented and dedicated scientists, traumatic brain injuries eventually will be eradicated from plaguing our athletes and will promote general wellbeing in sporting culture.
Source: NFL, U.S. Army Research Laboratory, Yahoo, VICIS, ninesights