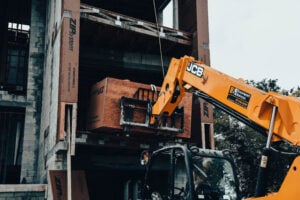 When you or a loved one is injured in a workplace accident, specifically a construction site injury, the lawyers at  Swope, Rodante P.A. can help navigate the next steps and attempt to hold those at fault accountable. The complexity of these incidents results from the potential for state and federal laws and may involve multiple employer sites with subcontractors.  While some cases result from true accidents, some result from the failure to follow proper safety regulations.
Our Tampa lawyers know the way that an accident can upend your whole life and change what you saw for your future and that of your family. As construction workers labor to build, renovate, and repair our roadways, houses, workplaces and schools they have earned the right to work in safe conditions. Unfortunately, many of these sites fail to provide the safety and security that all workers, including construction workers have earned.
Our Tampa Construction Accident Attorneys represent those injured resulting from:
Auto Accidents
Chemical exposure
Compressed gases
Crane accidents
Electrical burns
Falls from elevated areas
Fires
Flying, falling, or rolling objects
Roof crush accidents
Scaffold accidents
Security apparatus collapse
Welding accidents
Why you need a Construction Accident Lawyer
In cases where the proper safety and protection guidelines failed to be met, the responsible parties must be held accountable. While many of these types of incidents may fall under worker's compensation laws, there are limitations to when a construction worker may qualify. Specifically, if a construction worker is classified as a subcontractor at the worksite of a third party, there may be overlapping liability in who holds responsibility for keeping workers safe.
We have the experience necessary to handle your case
The first case that our Managing Partner Dale Swope took to trial, was one involving a piece of equipment injuring a man who was laying hot asphalt on a roof. The piece of equipment was new and was supposed to come with safety instructions and an employee of the manufacturer failed to provide a proper demonstration of how to use the new equipment. As a result of these compounding failures, when then the purchaser of the equipment attempted to lay the hot asphalt, he fell off the roof taking the machine with him. This situation should have never occurred and our team of construction accident lawyers, fight for the wronged worker to ensure that their life changing accident is investigated and that the parties responsible are held to account for their actions or lack thereof.
If you have been injured in a construction site accident, call the experienced attorneys at Swope, Rodante P.A. who can help you understand what is next.
Works Cited:
FLA. STAT. §31(440) (2016) https://www.flsenate.gov/Laws/Statutes/2010/Chapter440/All
Hayes, A. (2021, May 19). Subcontracting. Investopedia. Retrieved September 23, 2021, from https://www.investopedia.com/terms/s/subcontracting.asp
Thompson Reuters. (n.d.). Construction site injuries. Findlaw. Retrieved September 23, 2021, from https://www.findlaw.com/injury/workers-compensation/construction-site-injuries.html
U.S. Bureau of Labor Statistics. (2020, December 16). Census of Fatal Occupational Injuries Summary, 2019. Retrieved September 23, 2021, from Census of Fatal Occupational Injuries Summary, 2019. https://www.bls.gov/news.release/cfoi.nr0.htm