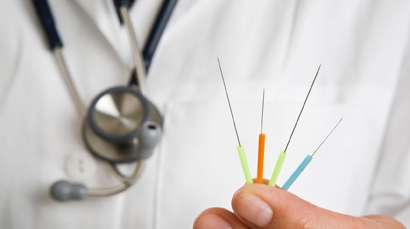 Whether it's a simple aspirin or a more complex surgical device, people rely on medical products to aid in their recovery when they are injured or ill.  However, there are instances when medical prescriptions or devices can do more harm than good, resulting in serious injury or death. Medical products include prescription and over-the-counter pharmaceutical drugs, biological products made from a variety of natural sources, and medical devices.
The U.S. Food and Drug Administration regulates and puts products through a rigorous and seemingly lengthy approval process to ensure that they are safe and effective before they are released into the market. However, even with all the safety precautions and technological advancements, some dangerous products slip through.
A defective medical product can lead to undue harm or even death. In instances where the product was used correctly when the harm occurred, the  manufacturer, distributor or seller of the product can be held accountable by a personal injury lawyer through filing a lawsuit.
Experienced Tampa medical malpractice attorneys at Swope, Rodante P.A. may help the injured party file a claim to recover damages for medical expenses, any loss of income due to disfigurement or disability and pain and suffering. They may also be able to help the survivors of someone who died due to an unsafe medical product such as the decedent's spouse, children, parents or other blood relatives file a claim to recover damages for medical and funeral expenses for wrongful death.
In Florida, there is a four-year statute of limitations to file a product liability claim and a two-year SOL to file a wrongful death claim. If you have been harmed by a medical product or if such a product caused the death of someone you love, it's important to seek skilled representation to build your case before this time frame expires. If you would like to speak with a representative about your case, please contact us.
The FDA Adverse Events Reporting System on Patient Outcome in 2013:
• 711,232 adverse effects including: death, hospitalization, life-threatening, disability, congenital anomaly and/or other serious outcome.
• 117,752 deaths.
Types of medical product defects may include:
• Insufficient packaging or improper instructions that cause overdose or ineffective dosage.
• Cross contamination with glass, bacteria or mold during the manufacturing process.
• Questionable donor documentation for a biological blood or human tissue product.
• Faulty wiring of a medical device such as a pacemaker that may cause it to malfunction.
Some theories of liability behind a medical product claim may include:
• Negligence – the product caused the injury and the manufacturer was aware or should have been aware of the defect, but breached its duty to inform the consumer.
• Breach of warranty – failure of a seller to fulfill the terms of the product's warranty.
• Misrepresentation – sales promotion gives consumers a false sense of security.
• Strict tort liability – the product is "unreasonably dangerous" so the consumer does not need to prove negligence or causation
In the News: Suit Alleges Zoloft Causes Birth Defects
A Florida mother alleged in a federal lawsuit that Pfizer, the maker of Zoloft, one of the most widely prescribed anti-depressant drugs, knew or should have known that the product causes birth defects, but failed to warn patients of its dangers. Her lawsuit was likely to join multidistrict litigation [MDL]. There are over 100 Zoloft birth defect cases currently pending in federal MDL.
Pfizer introduced the prescription drug Zoloft to the market in 1991.
Meningitis Outbreak From Tainted Steroids
At least 50 federal lawsuits have been filed against a New England Compounding Center's facility in Framingham, Massachusetts, which distributed pain steroids that later tested positive for bacterial and/or fungal contamination. The U.S. Centers for Disease Control and Prevention's current case count involving the fungal meningitis outbreak through tainted steroid injections reports 45 deaths, including 25 cases and three deaths involving the outbreak in Florida alone.
Concerned About Medical Product Safety?
MedWatch is the FDA's program for reporting serious reaction and product quality problems. Call FDA at 1-800-FDA-1088 to report by telephone or visit their website and download online reporting form: Download Here