PRESS RELEASE: Caroline Delisle Recognized with Swope, Rodante Vanguard Award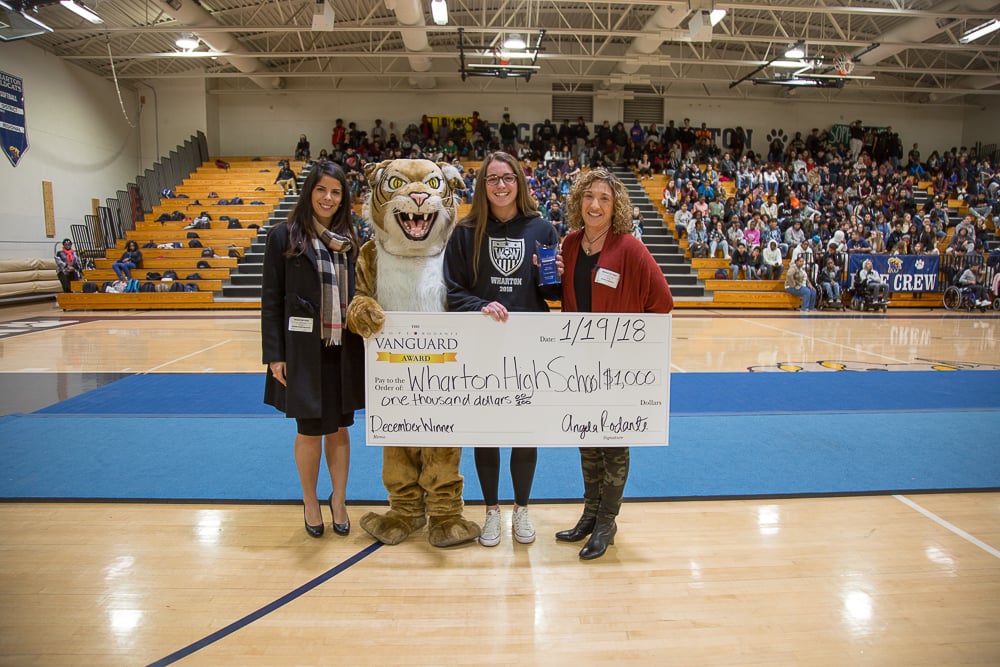 The Swope, Rodante Vanguard Award Selection Board is pleased to share that Wharton High School senior, Caroline Delisle, has been selected as the 2017 December Student Athlete of the Month.
Caroline is a senior at Wharton High School who has been on the varsity soccer team for four years, the varsity volleyball team for two years, and flag football team for 1 year. She currently holds the school records for saves in a game and shutouts in a season! Caroline has also been All Conference team since her freshman year and 1st Team All Bay Area by Tampa Bay Times her for the past two years. She was nominated by her coach, Denis Vukorep, for her leadership skills and her caring personality towards everyone around her.
A true example of a Swope, Rodante Vanguard Award Student Athlete of the Month, Caroline gives back to the community through Young Life Ministries. She had the opportunity to travel Honduras last summer to help the community build houses, donate items, and overall help the people. Caroline is a very active member of the Student Government Association where she organizes weekly mentor reading programs at the local elementary schools. Although her schedule is always busy, she has maintained a 3.7GPA. After graduating from Wharton High School, Caroline has committed to University of Central Florida and is looking forward to playing soccer with the #6 team in the nation. She hopes to be a community organizer and start her own charity service.
Congratulations Caroline! We wish you the very best in all your future endeavors!
______________________________________________________________________________
The mission of The Swope, Rodante Vanguard Award is to celebrate outstanding high school student athletes and coaches throughout Hillsborough County.
REQUIREMENTS FOR NOMINATED STUDENTS
Senior in a public high school of Hillsborough County
Participate in at least 1 physical sport and have athletic achievements
Volunteers for community service and/or community involvement
Overcome a physical, personal, or mental hardship(s)
Current overall GPA of 3.0 or higher
Have plans for continuing education