SCI Survivor Hopes to Win Accessible Van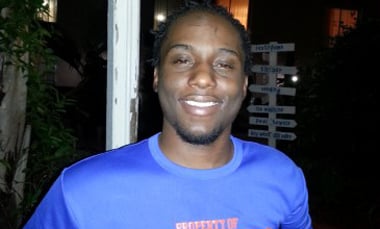 In April of 2007, Tony Dowels, a Riverview High School sophomore, was on his way home from a track meet and nodded off  behind the wheel. What happened in the hours following that changed his life forever.
Tony collided with a semitrailer and was pinned underneath it for two hours. The high school track and football star had sustained a C5 spinal cord injury which left him with no feeling from the waist down and limited feeling in his arms.
His doctors said it was a miracle he was still alive.
The accident may have rendered Tony to a wheelchair, but it did not change his positive spirit and determination to overcome life's obstacles. Tony spent months in rehabilitation and, with his optimistic spirit and the support of his loved ones, he was able to learn how to perform daily tasks and regain a sense of independence. In the years following the injury, Tony graduated from Riverview High School with honors and earned an academic scholarship to attend the University of Florida.
He is currently a student at UF and plans to graduate with a B.S. in Sports Management. Tony will take the final step this fall through an internship with the Tampa Bay Buccaneers, where he is looking forward to gaining career building experience.
However, he needs your help. Tony is hoping to win an accessible van to help him get to and from his internship. So we are asking all of you to visit www.mobilityawarenessmonth.com/entrant/antonio-dowels-tampa-fl/ and cast your vote to help Tony win! This incredible young man is truly deserving of this and it will make a great difference as he prepares to embark on life's next journey.