Brain Trauma and Equal Opportunity: What You Need to Know
Job Resources for Brain Trauma Victims
What is Traumatic Brain Injury?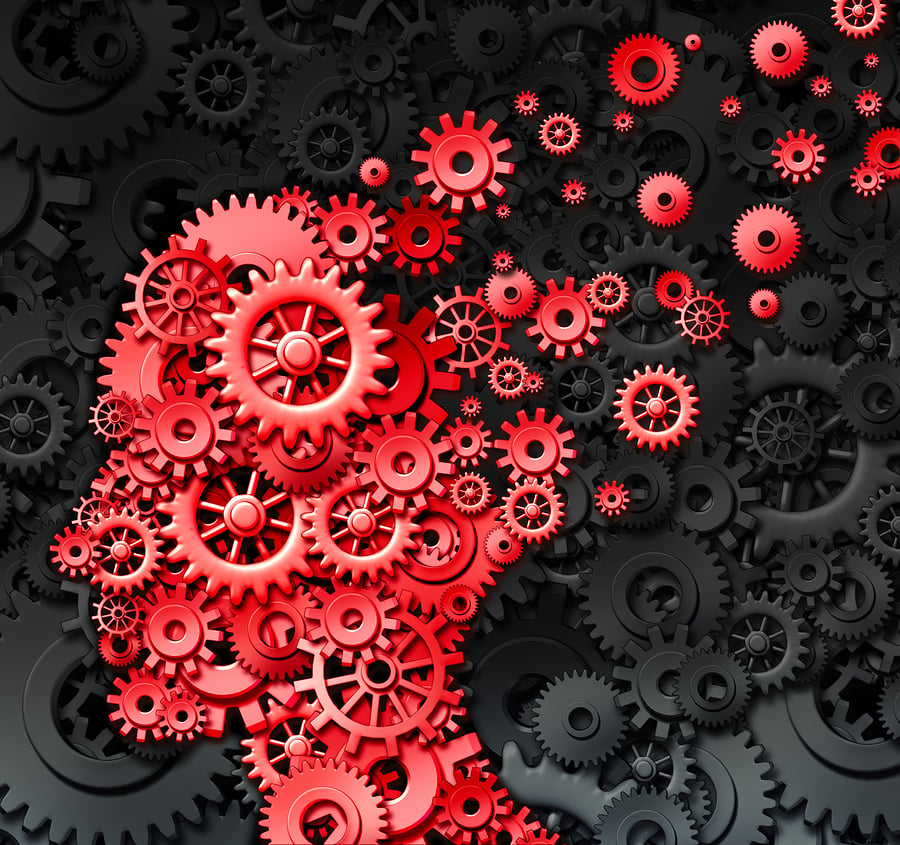 Before delving into the various training and employment opportunities available to brain-injured persons in America today, let's make sure we're all on the same page regarding what constitutes traumatic brain injury, or TBI. To go straight to our resources
TBI occurs when the brain is in some way damaged by external forces to the head. Traumatic brain injury is not the same as brain damage acquired by way of a cerebral accident or stroke, nor is TBI the same as a congenital brain defect such as Downs Syndrome. TBI can be caused by penetrating and non-penetrating blows to the head. TBI injuries range from a mild concussion to severe and intractable brain damage.
Brain trauma may be the result of a sporting accident, sudden fall, whiplash, or severe shaking. Severity of injury varies depending on which part of the brain is hurt. For a fascinating glimpse into the workings of the human brain, visit The Interactive Brain.
Can brain-injured people work?
If a person with an injured brain wants to work, there's no reason they can't try. TBI may force a person to rethink their employment expectations, but with proper therapy and rehabilitation, a determined brain-injured person may find great satisfaction in returning to the workforce.
Whether a person can or cannot return to the same job following traumatic brain injury depends on several factors, not the least of which is the severity and extent of their brain damage. Time, motivation, and therapy may enable a person to return to work in their former capacity, but a significant number of brain-injured persons find themselves unable to do the same work they did before their injury. When this happens, retraining and reasonable work site adaptations and accommodations can make all the difference in the world.
Say, for instance, a radio broadcaster suffers a traumatic injury to the part of the brain responsible for speech. Although their voice may no longer serve them well, they might be able to learn to put their hands and mind to gainful use as an audio engineer. Conversely, someone who worked with their hands before becoming brain-injured may be retrained to use their vocal skills to earn a living. If a TBI person has a desire to work and the motivation to learn something new, there are a number of private and public organizations that can help.
According to statistics provided by the US Department of Labor, people with disabilities comprise more than 20% of the American workforce. Women and men who live with traumatic brain injury contribute much to company teams and to society in general.
Training and Employment Opportunities for Persons with TBI
Many people with mild to moderate brain damage have a strong desire to do gainful work. Fortunately, there are a number of excellent state and national resources that offer persons with brain injury a wide range of information, support, and vocational training to overcome employment obstacles while focusing on their strengths.
State and federal grants to pay for TBI rehabilitative vocational services after brain injury are available. To find out if you qualify, apply through your state's Medicaid program.
Social Security Ticket to Work Program
This federally-funded program provides a means for brain-injured people to train for post-injury careers without losing their SSI or SSDI or medical coverage. Ticket to Work is a completely voluntary program intended for recipients of Social Security disability benefits. For information specific to your situation, speak with a Social Security agent. (866) 968.7842
Americans with Disabilities Act or ADA
This essential piece of civil rights legislation was enacted in the 1990s to protect working and job-seeking Americans from being discriminated against on the basis of chronic disability. ADA protection extends to current employees and new job applicants. Most employers are now forbidden to inquire as to the nature of an applicant's disability in a pre-hire interview but may be allowed to request that a disabled job applicant demonstrate how they would perform a certain job function.
For additional information regarding the ADA and how it pertains to disabled persons seeking employment, please refer to this helpful Q&A guide.
Brain-injured Veterans
Men and women who became brain-injured while serving in the US Armed Forces may be entitled to vocational rehab services beyond those available to TBI civilians. Use this handy Department of Veterans Affairs facility locator to find TBI services that may get you back to work in your area.
Service personnel who have suffered any sort of debilitating injury while on active duty are invited to register with the Wounded Warrior Project. WWP provides grants, news, vocational rehab, job opportunities and nationwide support to injured veterans and their families.

National Resources for TBI individuals, employers, and caregivers
ADA Americans with Disabilities Act
BIA Brain Injury Association of America
BTF Brain Trauma Foundation
Brain Injury Alliance
California TBI Advisory Board report
CDC Center for Disease Control and Prevention TBI Information
Defense and Veterans Brain Injury Center
JAN Job Accommodation Network
Mayo Clinic
NARIC National Rehabilitation Information Center
NASET National Association of Special Education Teachers
The Interactive Brain
Traumatic Brain Injury National Database Center
US Department of Labor Disability Employment Policy
VA Department of Veterans Affairs
Wounded Warrior Project
State-by-State TBI Resources
Alabama TBI Rehabilitation Program (334) 293.7500
Alaska TABI Traumatic and Acquired Brain Injury Program (907) 465.1605
Arizona Department of Economic Security TBI Services (800) 563.1221
Arkansas Healthy Arkansas TBI Services (501) 661.2000
California Traumatic Brain Injury Advisory Board (800) 952.5544
Colorado Adult TBI Supportive Services (888) 331.3311
Connecticut Department of Social Services (855) 6.CONNECT
Delaware Brain Injury Association of Delaware (302) 346.2083
Florida TBI Resource and Support Center (800) 992.3442
Georgia Brain Injury Resource Directory (404) 712.5504
Hawaii TBI Board of Hawaii (808) 586.4400
Idaho Idaho State University TBI Virtual Program Center (208) 373.1773
Illinois Healthcare and Family TBI Services (800) 843.6154
Indiana Brain Injury Association of Indiana (317) 356.7722
Iowa Advisory Council on Brain Injuries (866) 227.9878
Kansas Brain Injury Association of Kansas (913) 754.8883
Kentucky NeuroRestorative of Kentucky (800) 743.6802
Louisiana Brain Injury Association of Louisiana (504) 982.0685
Maine Disability and Developmental Services (207) 287.9200
Maryland TBIMD Support Groups (410) 448.2924
Massachusetts Statewide and Specialized TBI Community Services (617) 204.3852
Michigan TBI Resource Guide (517) 335.1980
Minnesota Hennepin County Medical Center TBI Services (612) 873.3284
Mississippi Brain Injury Association of Mississippi (601) 981.1021
Missouri TBI Guide and Resources (573) 751.6400
Montana Department of Human Services TBI Fact Sheet (888) 279.7532
Nebraska Brain Injury Advisory Council (308) 865.5012
Nevada TBI Community Enrichment Program (702) 259.1903
New Hampshire Brain Injury Association of NH (603) 225.8400
New Jersey NJ Traumatic Brain Injury Fund (888) 285.3036
New Mexico BrainLine of New Mexico (505) 292.7414
New York Vocational Rehabilitation Services (800) 222.JOBS
North Carolina TBI Resources Office (919) 715.5989
North Dakota Head Injury Association of ND (877) 525.2724
Ohio Ohio State University BI Rehabilitation Program (800) 293.5123
Oklahoma Head Injury Resource Directory (800) 522.0203
Oregon Vocational Rehabilitation Services for Disabled Adults (800) 452.1694
Pennsylvania PDH Head Injury Program (877) PA.HEALTH
Rhode Island Brain Injury Association of Rhode Island (401) 228.3319
South Carolina SC Vocational Rehabilitation Department (803) 896.6040
South Dakota USD TBI Research and Services (605) 357.1439
Tennessee Traumatic Brain Injury Program (615) 741.1230
Texas Texas Education Agency TBI Resources (512) 463.9734
Utah Brain Injury Alliance of Utah (801) 716.4993
Vermont Traumatic Brain Injury Program (802) 871.3069
Virginia Brain Injury Services Coordination (800) 552.5019
Washington Traumatic Brain Injury Council (877) TBI.1766
Washington DC Brain Injury Association of Washington DC (202) 659.0122
West Virginia Center for Excellence in Disabilities (877) 724.8244
Wisconsin Brain Injury Resource Center (262) 770.4882
Wyoming Brain Injury Alliance of Wyoming (800) 643.6457
Traumatic brain injury can be difficult for anybody, but it doesn't necessarily mean the end of a person's employment career. If you or someone dear to you is living with debilitating brain trauma, there are a wide range of government agencies, charitable organizations as well as public and private foundations that can help. Reach out to any of the entities listed above for reliable advice.