The Paralysis Resource Center and Sam Maddox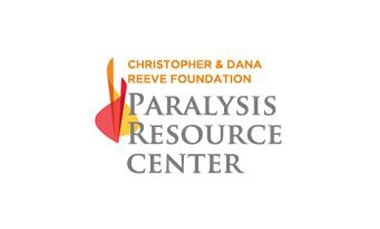 The Paralysis Resource Center (PRC) is a comprehensive set of tools and information found online, created by the Christopher and Dana Reeve Foundation to help people living with spinal cord injuries (SCI). According to the PRC website, its mission statement reads:
"We promote the health and well-being of people living with a spinal cord injury, mobility impairment, and paralysis by providing comprehensive information, resources and referral services."
What is the Paralysis Resource Center?
The PRC is a program created by the Christopher & Dana Reeve Foundation. It has been established through a cooperative agreement with the Centers for Disease Control and Prevention (grant/cooperative agreement number 1U59DD000338) and assisted by a 40 member Paralysis Task Force whose mission is to provide a comprehensive, national source of information for people living with paralysis and their caregivers to promote health, foster involvement in the community and improve quality of life.
When a spinal cord injury patient first returns home, life may seem overwhelming at first to both that person and his/her family. It is important for spinal cord injury patients to have resources available to them as well as supportive, valuable information that can be found in one place. That is what the Reeve Foundation's Paralysis Resource Center is all about. It is a great place for patients and caregivers to start looking for support and resources on living with spinal cord injury and connecting with other people.
ParalRC Resources
Here are just a few highlights and links you can follow to find more information offered on the PRC website:
Information Specialists to answer questions in English or Spanish on paralysis-related issues. These highly trained specialists research and answer queries ranging from finding rehabilitation facilities to deciphering insurance issues to locating a local wheelchair tennis camp or a caregiver support group, and everything in between.

Call the Center's toll-free number (800-539-7309) available 9 a.m. – 6 p.m. ET
Visit our office:
Short Hills Plaza
636 Morris Turnpike
Suite #3A Short Hills
NJ 07078
National Clearinghouse Library of paralysis-related publications available for free loan through interlibrary loan programs. Our comprehensive lending library houses materials from all over the United States, covering every conceivable topic related to paralysis. This can serve SCI patients and caregivers as an excellent resource for learning about paralysis and how it affects the human body.
Paralysis Resource Guide (PRG) a comprehensive guide to paralysis-related topics.  Written by Sam Maddox, the PRG is available in English and Spanish and free of charge.  To obtain a copy, fill out this online form or call toll free at 1-800-539-7309 ext. 7224.
Issue-specific educational and training materials in various formats.
Short video programs covering a variety of paralysis-related topics.
PRC Key Contributor – Sam Maddox
Sam Maddox is the Knowledge Manager for the Paralysis Resource Center (PRC). As noted in the bullets above, Sam wrote the Paralysis Resource Guide and as a highly regarded subject matter expert in the areas of neuroscience and paralysis. He joined the Reeve Foundation in 2001 to help lead the efforts of planning and developing the PRC.
To date, Sam has written a total of three editions of the Paralysis Resource Guide. Sam also writes and publishes the periodic newsletters Progress in Research and the Reeve Report. His special medical interests include durable medical equipment and assistive technology; neuroscience and spinal cord restoration; clinical trials and "stem cell tourism." Sam also serves as the principal biomedical research blogger for the Reeve Foundation website.
References: