Pasco County Jury Awards $13 Million in Medical Malpractice Lawsuit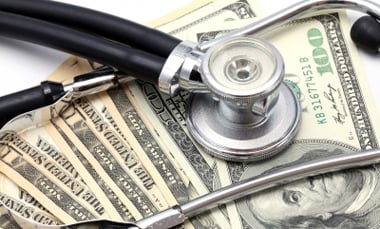 In mid-December, a local civil trial came to a close as a Pasco County jury ruled in favor of a young man awarding him $13 million. The verdict and award came after a two-week trial, as the result of a medical malpractice lawsuit involving the misdiagnosis of pink eye.
Arcadio Hernandez, 21, of Pasco County, first visited the emergency room at Morton Plant North Bay Hospital back on July 10th, 2010, with complaints about pain in and around his eye. Hernandez was tended to by the nursing staff and a physician's assistant, Bethany Berghoffer, who eventually diagnosed him with a form of conjunctivitis, otherwise referred to as "pink eye". The supervising physician, Dr. Helene Harper, never examined Hernandez personally – but signed off on Berghoffer's medical diagnosis. Hernandez was given a prescription for antibiotics and was sent back home within a few hours.
Misdiagnosis may Have Missed Aneurysm
Later that year in November, an aneurysm burst inside Hernandez's brain. He was rushed in for emergency surgery to treat the condition. Hernandez suffered considerable, permanent brain damage as a result. In the recent civil trial, Hernandez's lawyer, Steven Deutsch, argued his client would not have become permanently disabled (both mentally and physically) – had the hospital diagnosed his condition correctly back in July of 2010. After the verdict, Deutsch issued a statement to the local media:
"This money is needed by Arcadio to provide the medical services he's going to need for care for the rest of his life. It was a clean, exemplary case. The jury did its duty, and justice was done."
After the closing arguments, jurors began deliberating Friday afternoon and had reached a verdict later that evening. Initially, the personal injury lawsuit sought damages between $8.5 million and $9.5 million to cover care for Hernandez and to match his potential lifetime earnings.
Hospital Claims Symptoms were not Evident
Defense attorneys representing the Berghoffer, Harper, and the hospital argued that Hernandez's diagnosis was correct and appropriate, given the circumstances and symptoms. One of the attorneys contended that Hernandez's symptoms appeared to change over time to better fit the lawsuit. In the cross-examination, Hernandez was grilled about a number of inconsistencies in his testimony, including how he described his symptoms as both a headache and eye pain.
Beth Hardy, a spokeswoman for the hospital, said officials are contemplating how to proceed. Hardy explained:
"Right now we're in the process of reviewing the verdict and determining if there are any next steps we're going to take."
She also pointed out that Morton Plant hospital no longer uses EmCare, a medical staffing provider and one of the companies named in the suit, to provide workers for its emergency room. She also noted that the decision, she claimed, was not related to the lawsuit.
In his testimony, Hernandez told the jury he has trouble remembering things. He experiences regular seizures. He told jurors that his seizures feel like "getting electrocuted and jumping like a fish on the floor." Hernandez now walks with a cane and has permanently lost the use of one of his hands.
The jury found that Berghoffer, Harper, and the hospital were each 30 percent negligent. They also found Hernandez was 10 percent negligent due to the inconsistency in his explanation of symptoms to the medical staff. As a result, the award is reduced by 10 percent, to a figure closer to $12 million.
References