Update: Parasailing Legislation may be on the Horizon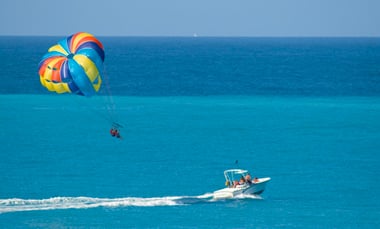 After a July 1 parasailing accident in Panama City Beach injured two girls that are now recovering in their home state, we may be closer to passing legislation to regulate the industry, the Sun-Sentinel reports.
Twenty parasailing accidents have resulted in 20 injuries and six deaths in Florida in the last 12 ½ years, according to the article. The July 1 accident where Alexis Fairchild and Sidney Good, both 17, were parasailing over the Gulf of Mexico in a tandem harness that snapped from the boat, sending them flying out of control into power lines, buildings and parked vehicles is the most recent accident.
The article quoted Sen. Don Gaetz, R-Niceville, Florida Senate president through the 2014 session, who represents the Panama City Beach district. "Clearly we can't have people dying and be in tragic accidents because we don't have adequate training and adequate oversight," Gaetz said in response to a reporter's questions during a recent appearance in Fort Lauderdale. "So I think something will be done."
To view the full article, visitsun-sentinel.com
If you have been seriously injured in any type of accident due to another person's negligence then you may want to consult with an experienced personal injury firm to help you file a claim, please contact us.