Chinese scientists provide breakthrough with experiment that gives paralyzed dogs mobility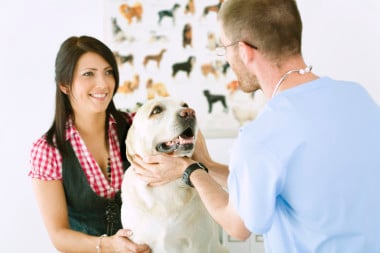 Scientists from China recently performed revolutionary surgery on paralyzed dogs that helped regain function in their once defunct legs. The scientists hope that now, with the introduction of their new surgical method, paralyzed victims of severe spinal cord injuries will be able to control of their legs again.
Although quite unusual to westerners, the scientists experimented on dogs that had 3mm of their spinal cords surgically removed, which obviously took away the ability to move their legs. Remarkably, the scientists at the Chinese Academy of Sciences Institute of Genetics and Developmental Biology in Beijing replaced the missing parts of the spinal cord with biomaterial. They created the biomaterial from proteins in a laboratory. After the procedure the dogs could walk once again. Now, Professor Dia Jianwu believes that this innovative technique could one day give paralyzed people the ability to walk again.
"We were thrilled by the new material's healing effects," Dr. Han Sufang, assistant researcher at the CAS' State Key Laboratory of Molecular Development Biology, said. "The dogs' recovery was fast, obvious and stable." Han, the lead author of a paper on the surgery published this month in the journal Biomaterials, said: "[The dogs suffered] one of the worst kinds of spinal-cord injuries, because the connection was totally severed."
The biomaterial made to replace the bits of damaged spinal cord is currently called LOCS+CBD+BDNF. After the dogs were given the transplant, in addition to receiving rehabilitation to strengthen their legs, the dogs were all able to stand on four legs. A few even took a slight walk. The medical condition underwent observation for 38 weeks, and, in truth, the process of recovery is still quite delicate.
Dr. Han describes the surgery in ostensible, layman's terms: "the biomaterial worked by building a kind of scaffold (LOCS), like a rail, which allowed the broken ends of the cord to be reconnected. The rail was then supported by chemical molecules (CBD), that bounded [it] together like pillars supporting a bridge.
Then the biomaterial would provide a brain-derived neurotropic factor (BDNF) from proteins that had a stimulating effect and helped to guide the growth of new neurons across the 'bridge'."
Although it has taken around 10 years for these scientists to develop the biomaterial, there still remain countless obstacles before operating on humans. The complexity of the surgery could potentially further damage patients. Tests are ongoing, and the scientists hope they will reach their goals and attempt this surgery on monkeys next. Giving paralyzed humans the ability to walk again remains their ultimate aim, and hopefully, in time, it will be fulfilled.
Source: scmp.com