Business interruption insurance coverage, just like any other insurance policy, is determined by the language in the policy itself. To determine whether losses caused by Coronavirus are covered the policy holder should review the policy including any definition of business insurance coverage which is included. Language related to the business interruption coverage will be found in either the property/casualty policy or a comprehensive package policy, likely added as an add on or rider.
The language may include a list of covered perils such as theft, fire, wind, lightning, exc. which are likely not going to be of help to a business facing losses after the coronavirus. Language a policy holder should specifically look for when determining whether business interruption insurance covers Coronavirus losses include: government actions, interruption by civil or military authority, civil authority, and similar language. It is unlikely a policy will specifically include language related to pandemics or other outbreaks but if the aforementioned language is included Coronavirus losses may be covered.
Unfortunately the insurance industry is already lining up to fight against paying business interruption claims for restaurants and other businesses. These denials are occurring where coverage for government actions or similar language exists and businesses are under emergency declaration orders to shut down.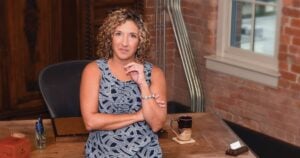 The mere fact that an insurer has denied a claim does not itself mean coverage doesn't exist for Coronavirus related losses, in fact an initial denial of coverage may be a standard business practice. After the denial it will require an experienced insurance coverage attorney to review the policy and relevant facts. An attorney may need to determine for example whether the use of the word "loss" in a policy could trigger coverage due to a loss premises use. Our attorneys at Swope, Rodante P.A. are known throughout the legal community as experts in the practice area of insurance coverage which is what will be required to determine whether an insurance policy with business interruption insurance will cover losses related to Coronavirus.
If your business has sustained losses during the Coronavirus (COVID-19) emergency and have been denied coverage or are trying to determine whether coverage exists please call us at 813-273-0017 to schedule a free consultation.